Rosa Bonheur, an illustrious artist of the 19th century, was our neighbour. A French painter and sculptor, she specialised in the representation of animals. She lived for a while in Magny-les-Hameaux, in our village.
Prairie Bonheur is a secluded place within the Nature Park of the Haute Vallée de Chevreuse (Île-de-France, Yvelines [78]) where our charming guest house welcomes you in the enchanting and ancient listed village of Magny- les-Hameaux, close to Paris (25 km) and very close to Versailles (8 km).
A place to welcome you, whether you are tourists, sportsmen or on a business trip. You will find peace, relaxation and rest in our cottage and in our 5 double rooms surrounded by the Nature Park.
Guestroom
A guest house,
a haven of peace within the Haute Vallée de Chevreuse Nature Park
Our guesthouse, located in the heart of nature, will allow you to recharge your batteries, rest, refocus, listen to the singing of birds, just a few kilometres from Paris. Our meadow overlooks the countryside and the forest, to get a taste of nature and enjoy the surrounding flora and fauna.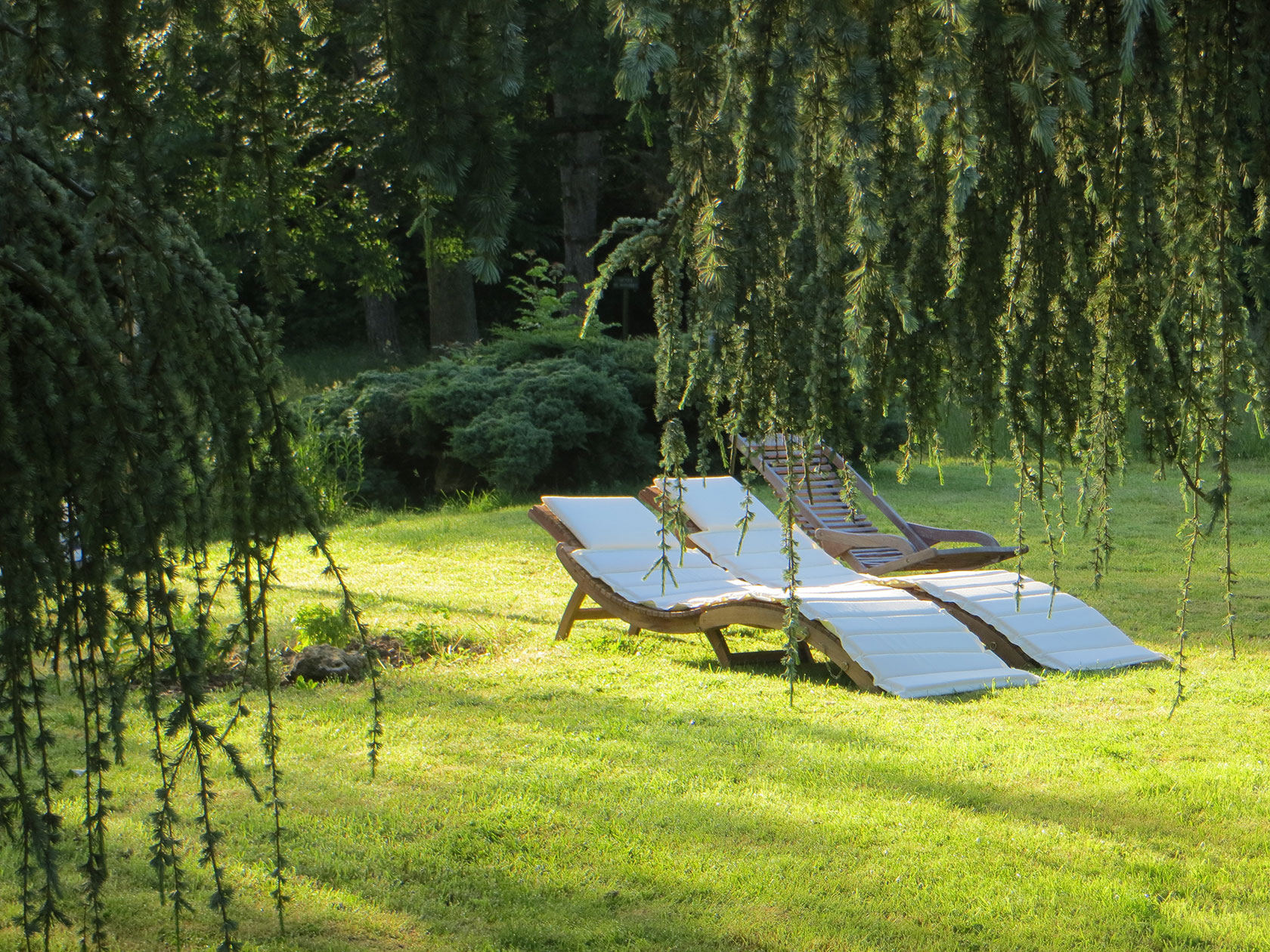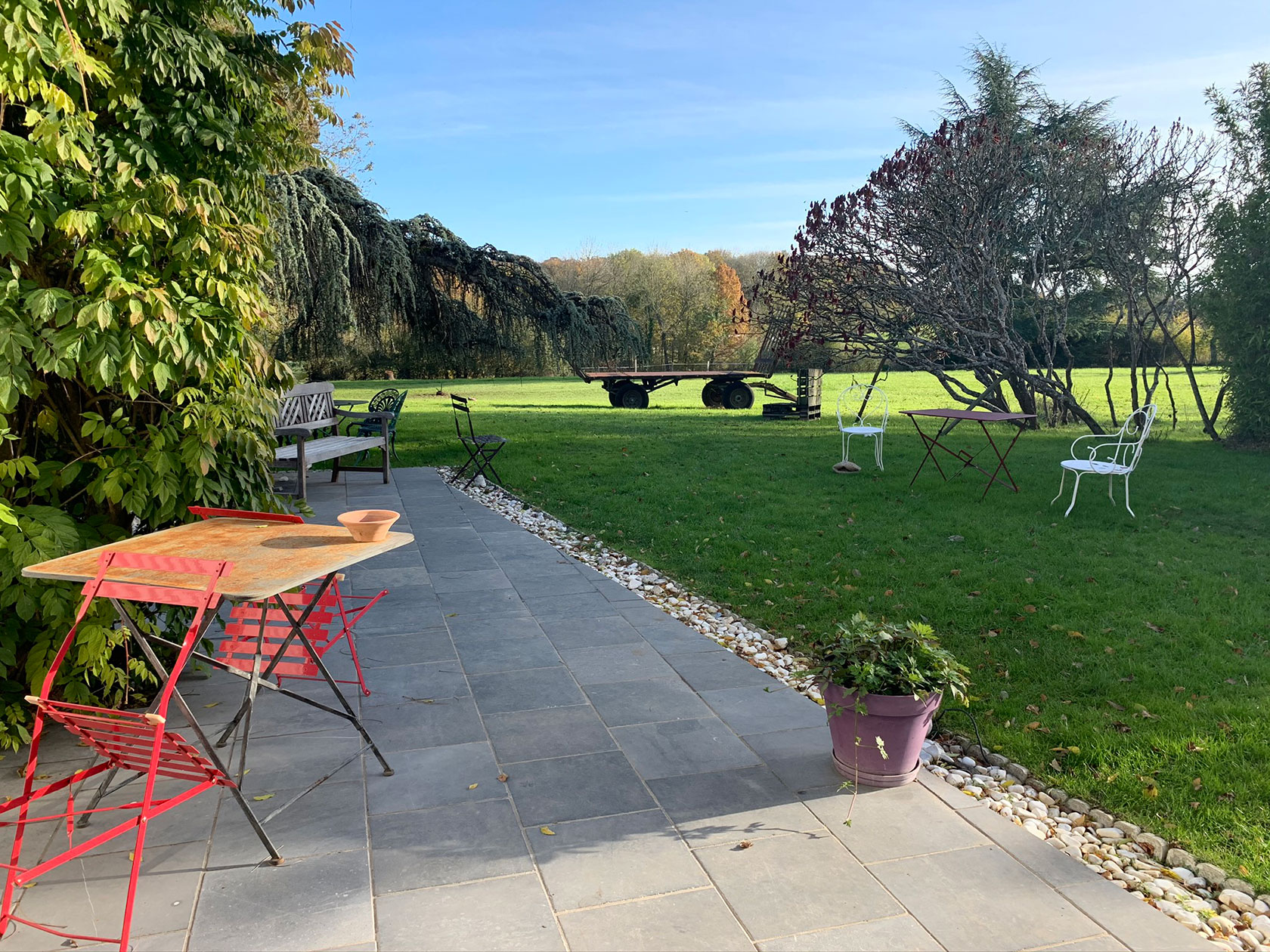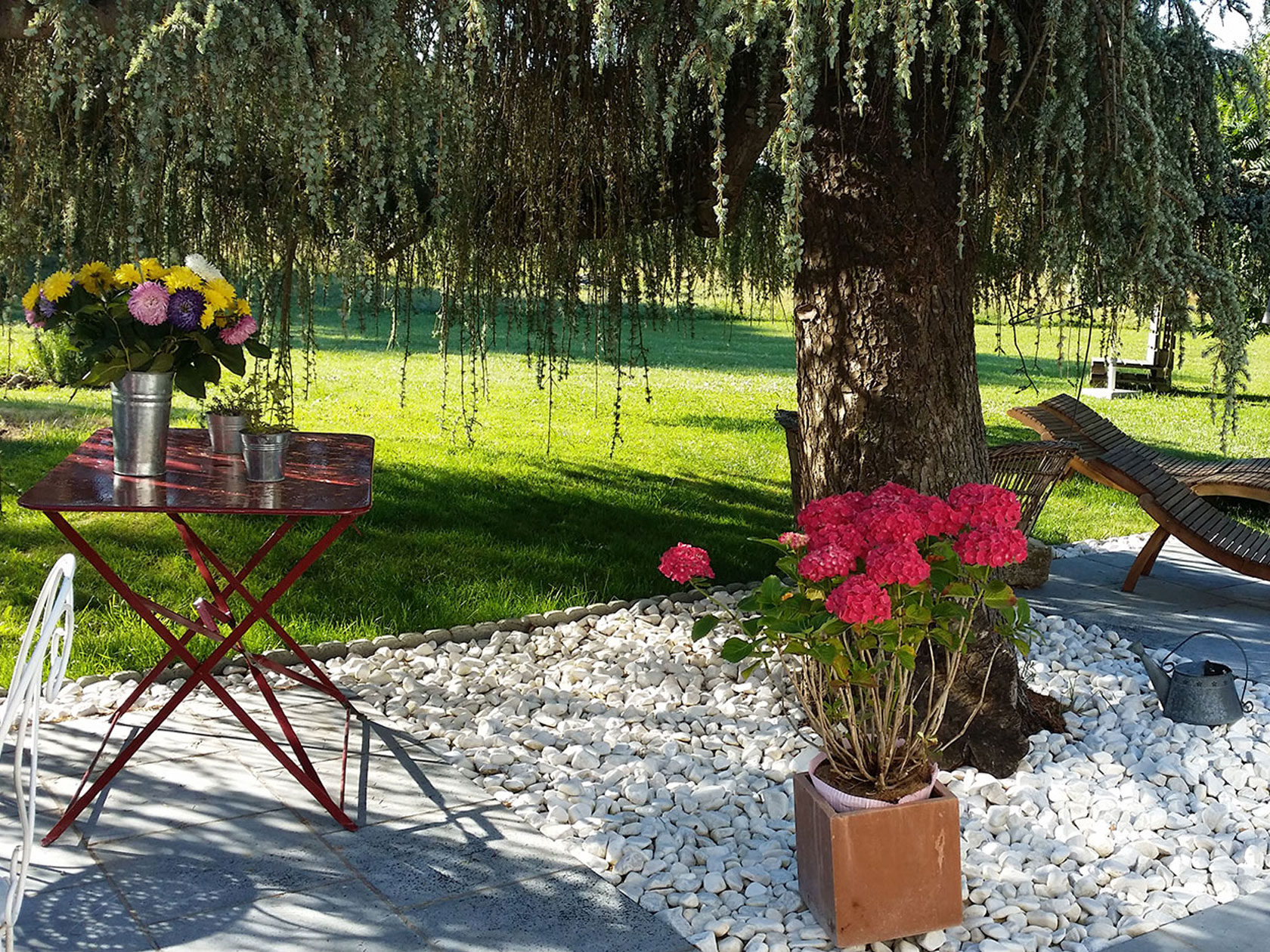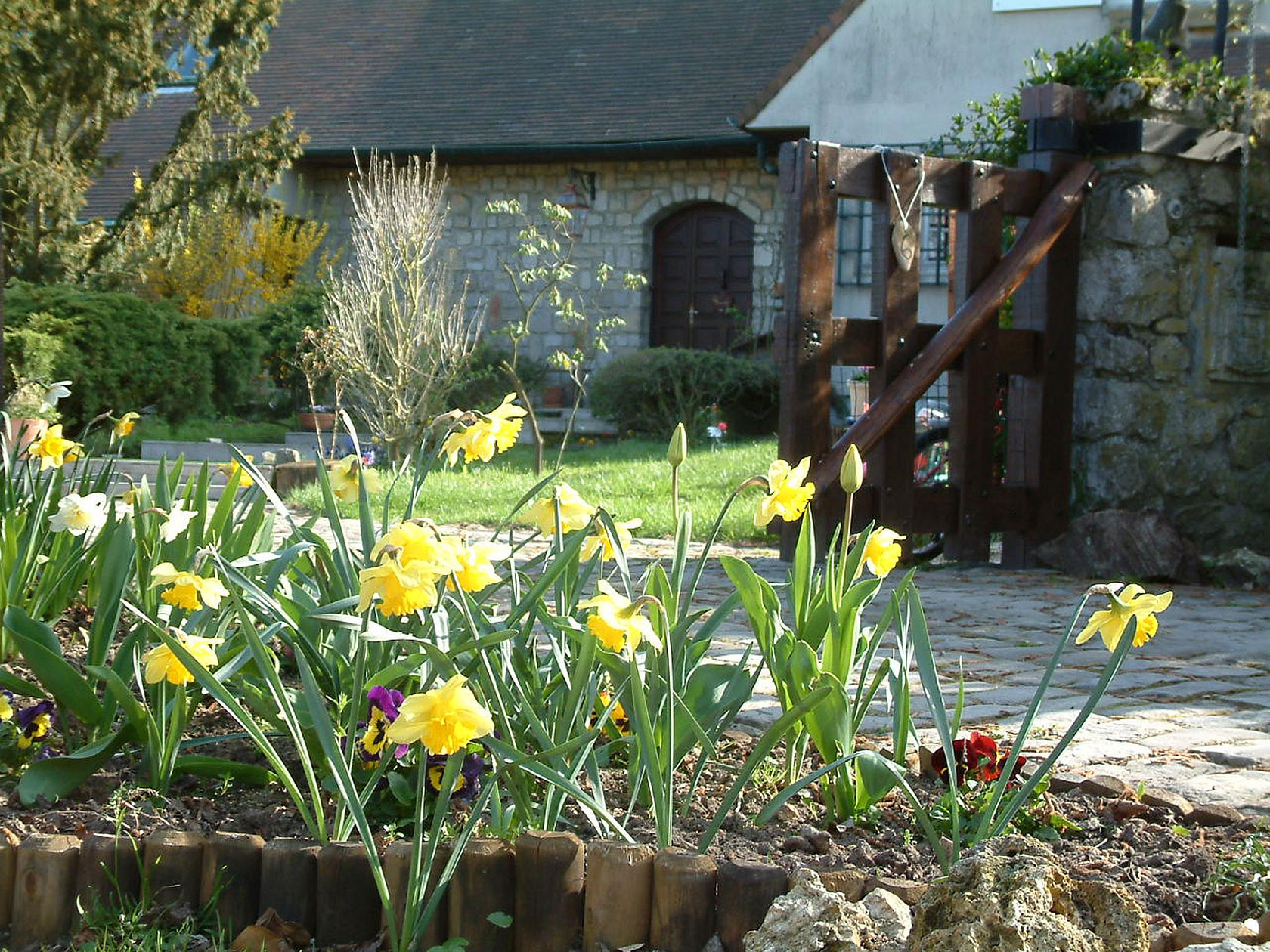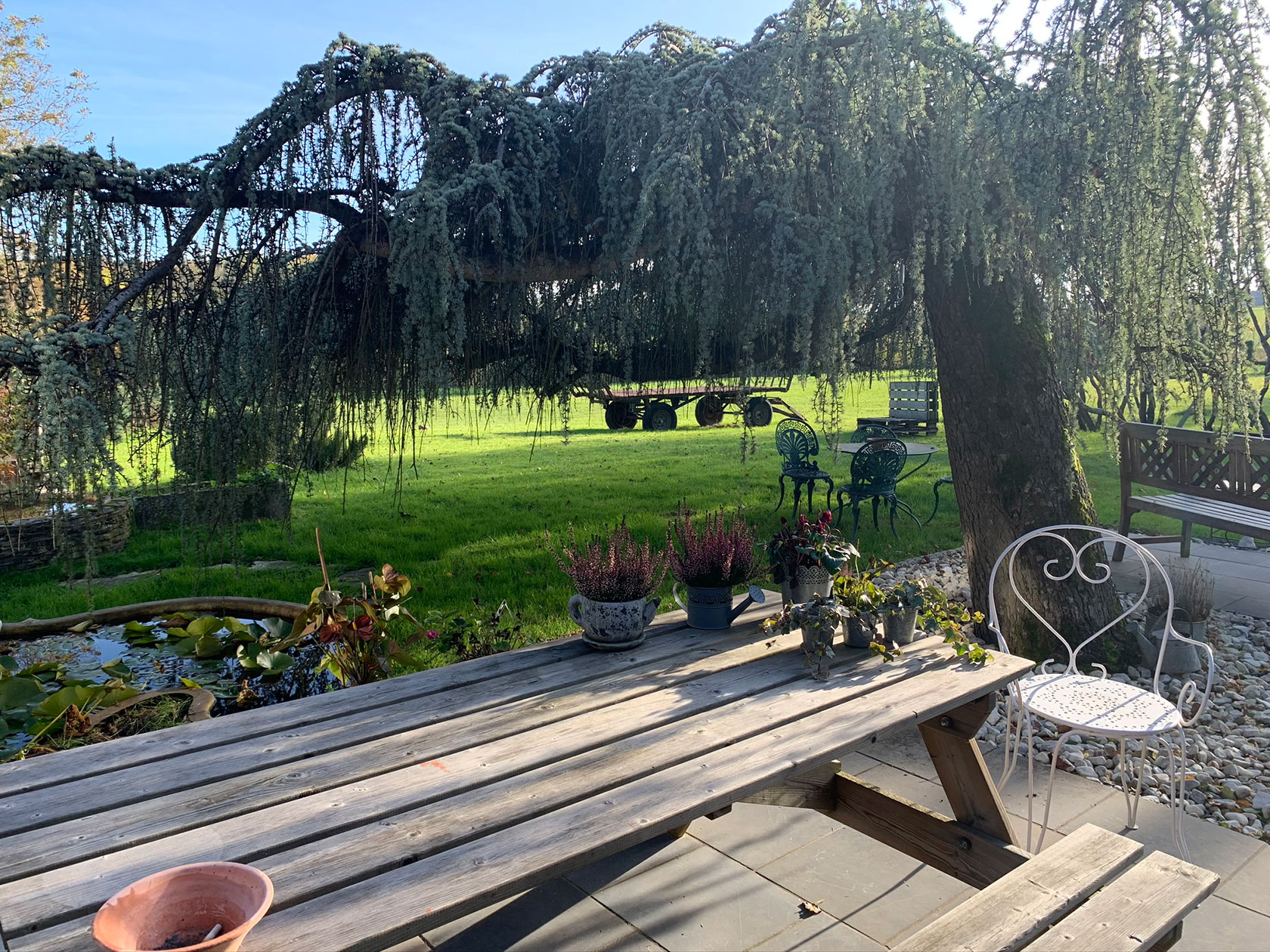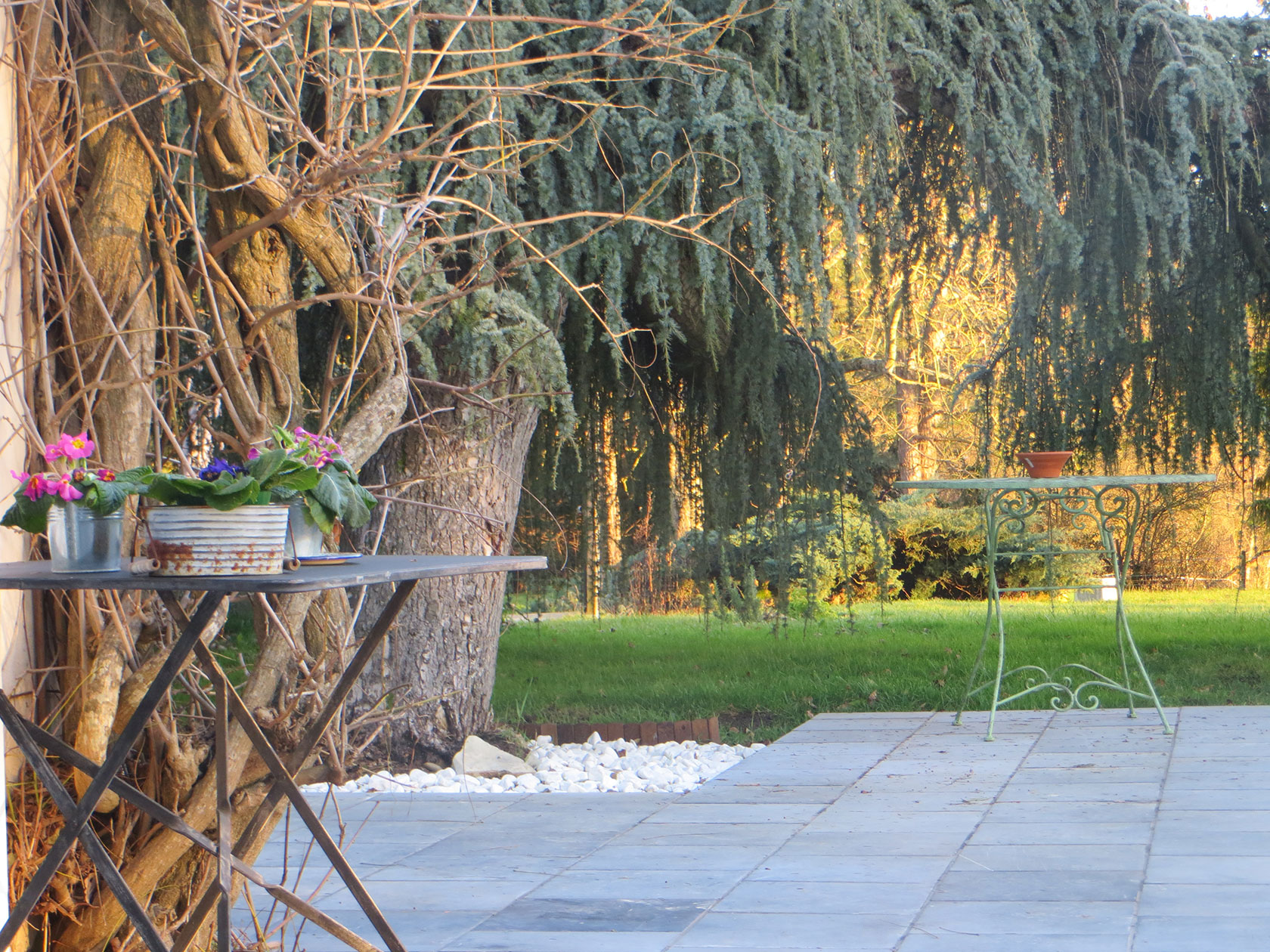 Chevreuse Valley
Nature, culture,
history of the Chevreuse Valley (78)
The Chevreuse Valley Nature Park is a place rich in history, architecture, culture, fauna and flora. Its forests, its abbeys, its manors, and its castles are all beautiful walks and visits to be made on foot or by bike.
Nearby, less than 10 km away, you can visit Versailles and its famous castle. Only 25 km away you can enjoy Paris: explore all day, then return to calm to rest.
Sport
Sporting stays
in the Valley
If for you "relaxation" rhymes with "sport", the surroundings will appeal to you!
– Hiking: we can lend you maps, boots and backpack and give you advice.
– Horse riding: we can accommodate your horse or guide you to organise a hike with stables in the Vallée de Chevreuse for example.
– Bike: mountain bike rental on site, including 1 electronic bike. Rentals are possible in Magny. http://www.neovelec.fr/
– Golf: the national 18-hole golf course of Saint-Quentin-en-Yvelines is 2 km from the house.
– Yoga: wellness retreats, yoga retreats, meditation, and self-reflection are all available in the area  https://www.karinloopuyt.fr/ and Olga Roux Roux www.yogacorpsesprit.fr.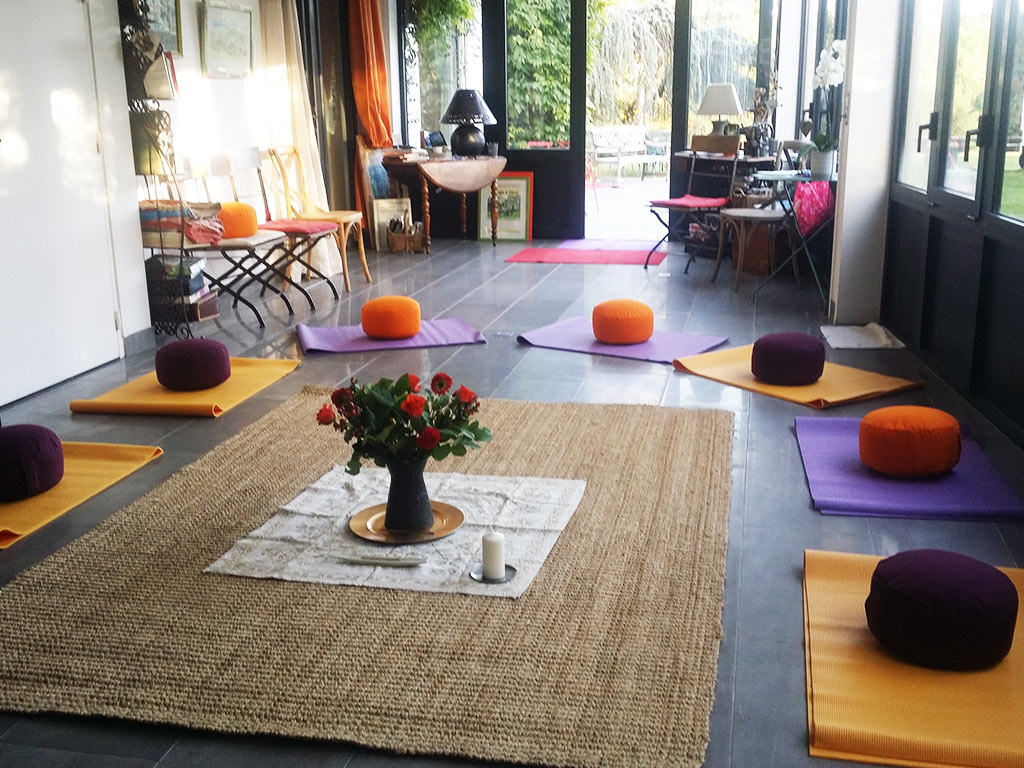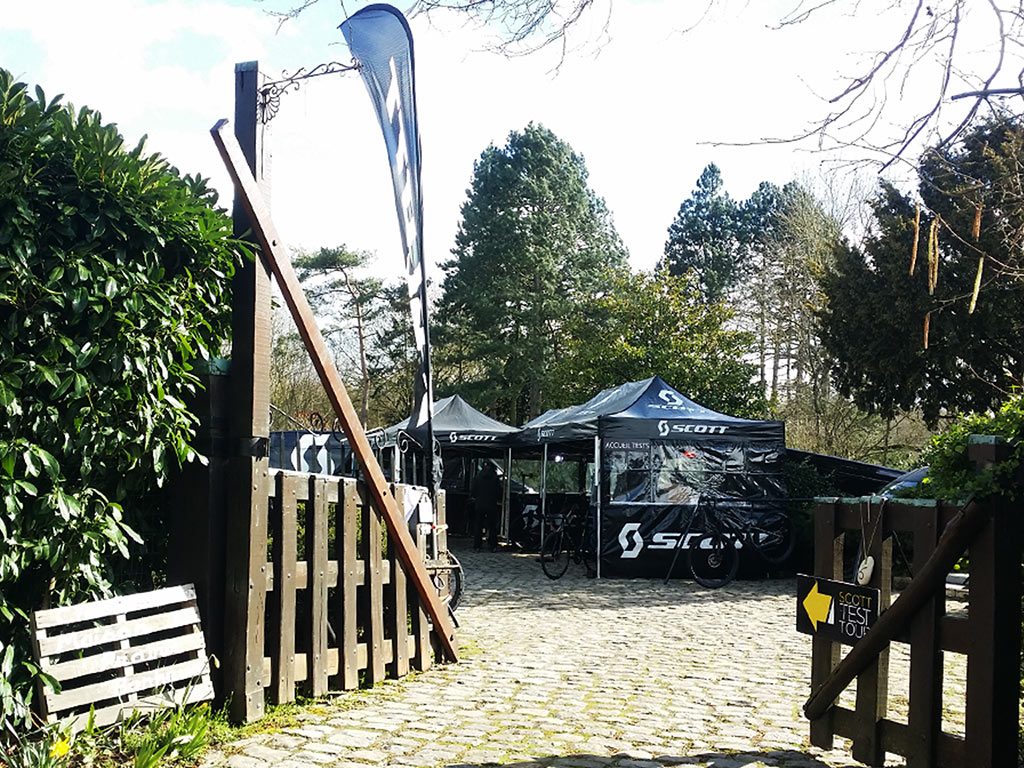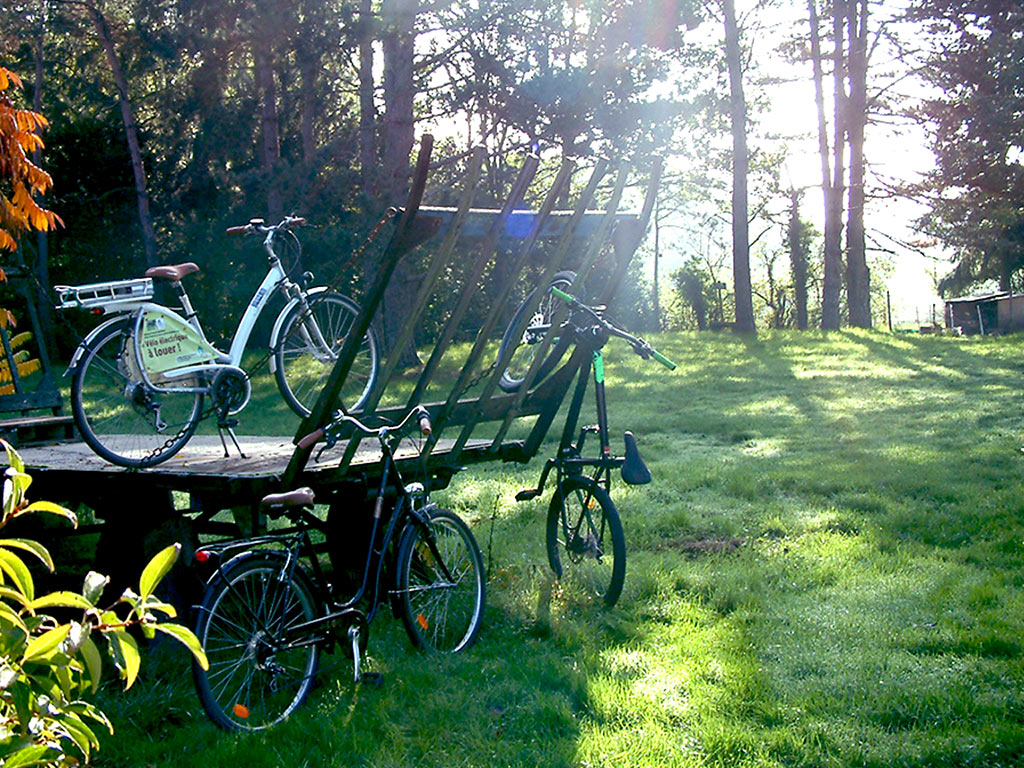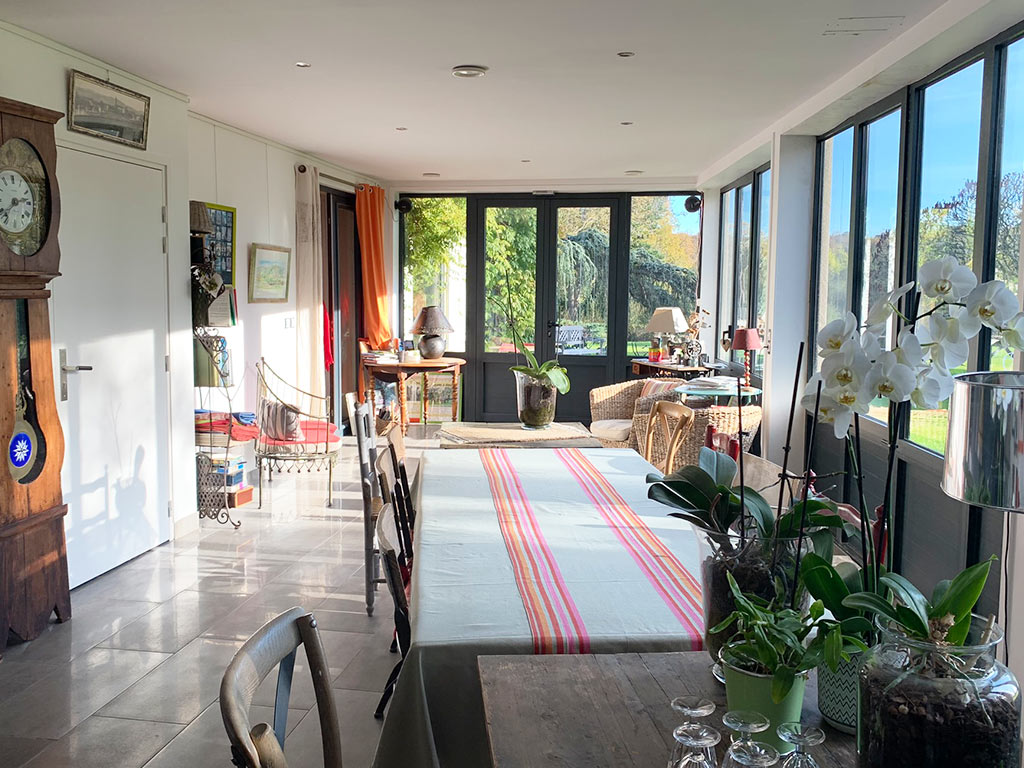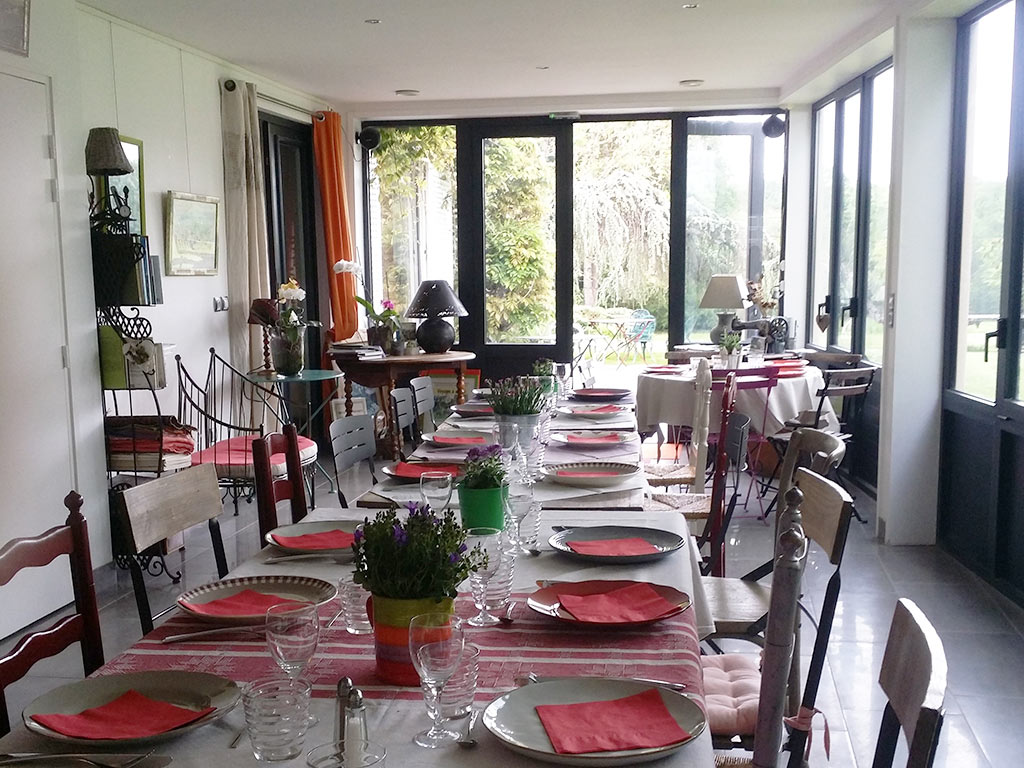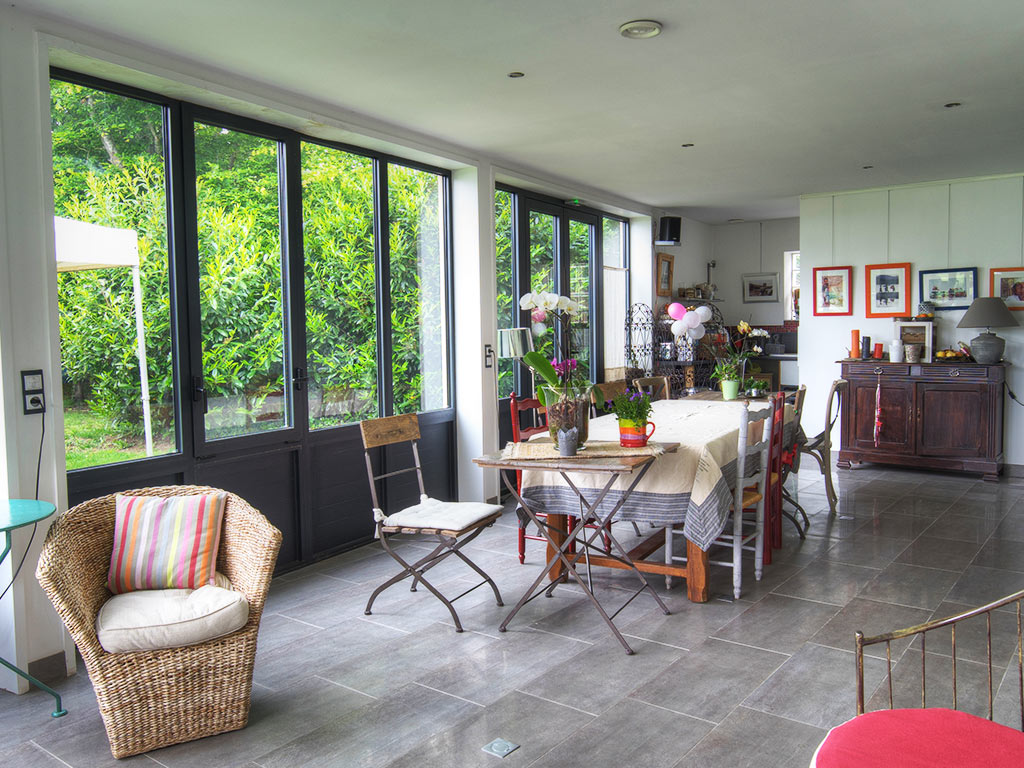 Business
Business trips
Many of our clients work all day and are happy to come and rest in the evening in our guest rooms near the forest.
Whether they visit Safran, the Renault Techo-center, Bouygues, Sodexo, BMW, CEA, or the Synchrotron, and many other companies, they appreciate the peace of the house, far from the city but still so close to Paris or Versailles.
A small reception room is available for your meetings or study day with a breathtaking view of nature. Indeed, our village Magny-les-Hameaux is located less than 10 km from dynamic cities in business:
- Versailles / Vélizy / Buc / Orsay / Saclay / Massy Palaiseau / Saint-Quentin-en-Yvelines / Trappes / Maurepas / Elancourt / Guyancourt / Montigny le Bretonneux and Paris 25 km away.
You are welcome,
whether it's for a night, a weekend, a week or more!
cottage and guest rooms in Île-de-France
Prairie Bonheur House
6 chemin des Patissiaux
78114 Magny les hameaux